Biography
about Peter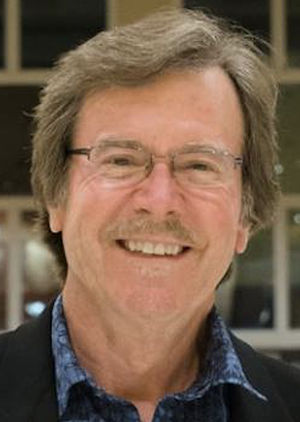 THE MUSIC OF PETER LIEUWEN has been commissioned, performed, and recorded by orchestras, small ensembles and artists throughout the Americas, Europe and Asia. His symphonic music has been hailed as "an attractive array of shimmering, shuddering sonorities" (The New York Times), "arresting in every single measure" (New York Daily News) and "undeniably ear - catching" (The St. Louis Post-Dispatch). The composer's music for small ensembles has been described as "slight, dependent on dainty sound effects, and attractive" (The New Yorker), "broad in instrumental palette and highly successful in its handling of balances" (Musical America) and "dramatic, intricate, and incisive" (American Record Guide).
Many of Lieuwen's compositions are impressions of nature and legend, infused with the kinetic rhythms of jazz and world musics. His orchestral works have been introduced by such orchestras as The Royal Philharmonic Orchestra, Saint Louis Symphony, Pacific Symphony Orchestra, San Antonio Symphony, Slovak National Symphony, Orchestra of the Americas, National Orchestral Association, North Hungarian Symphony Orchestra, Georgian Chamber Orchestra (Germany), Grosseto Symphony Orchestra (Italy), Kozalin State Philharmonic (Poland), Leipzig Academic Orchestra, Deutsche Kammerakademie Neuss, Musicfest International Orchestra (Wales), Orion Symphony Orchestra (UK) and the Orchestra of the Swan (UK). Renowned conductors including Carl St. Clair, David Curtis, Paul Freeman, Danielle Gatti, Szymon Kawalla, Franz Anton Krager, Jorge Mester, and Lavard Skou Larsen have presented his works. The composer's chamber and vocal works have been presented by various ensembles and artists including The Cassatt String Quartet, American Piano Trio, Core Ensemble, Enhake, Ensemble Bash (UK), New Mexico Brass Quintet, New Mexico Winds, Moran Wind Quintet, Cumberland Wind Quintet, Quintessence Winds, Iridium Saxophone Quartet, Ravel String Quartet, SOLI Chamber Ensemble, Third Angle Ensemble, Trio Bel Canto, Western Arts Trio, clarinetists David Campbell and Wonkak Kim, pianist Marc-Andre Hamelin, percussionist Steven Schick, guitarist Isaac Bustos, violinist Andrzej Grabiec, and trumpeters Randy Brecker, Allen Vizzutti and Doc Severinsen.
Commissions include those for The Royal Philharmonic Orchestra, Pacific Symphony Orchestra (25th Anniversary Commission), San Antonio Symphony (75th Anniversary Commission), North Hungarian Symphony Orchestra, Grosseto Symphony Orchestra, Salzburg Chamber Soloists, Leipzig Academic Orchestra, Texas Guitar Quartet, New Mexico Brass Quintet, Quintessence Winds, the Core Ensemble, Iridium Saxophone Quartet, SOLI Chamber Ensemble, Isaac Bustos, Andrzej Grabiec, Wonkak Kim and Doc Severinsen. The composer has also received three commissions from the Arts Council of Wales for the Musicfest Orchestra, Musicfest Trio, and Ensemble Bash. Lieuwen has been the recipient of several awards and honors including First Prize in the Musicians Accord National Competition for Star (1986), First Prize in the CRS National Competition for Composer's Recording for Anachronisms (1987), a National Orchestra Association "Second Presentation" Performance Award for Angelfire (1991), and First Prize in the Doc Severinsen International Composition Competition (2013). Peter Lieuwen has enjoyed a rewarding musical relationship with the Aberystwyth International Music Festival in Wales as the featured composer (1995) and as Artist-in-Residence (1996, 1997, 1998, 2000, 2005). His music has also been featured at the Lieksa Brass Festival in Finland (1990) and at many new music festivals throughout the US. The composer has received grants from Meet the Composer, Texas Composers Forum, and Texas A&M University.
Peter Lieuwen was born in Utrecht, The Netherlands, in 1953, and grew up in New Mexico. He studied at the University of New Mexico and the University of California, Santa Barbara with composers Scott Wilkinson, William Wood, Edward Applebaum, Emma Lou Diemer, and Peter Racine Fricker. From 1984 to 1987 he taught composition at UC Santa Barbara. Since 1988 he has been on the faculty of Texas A&M University. From 2000-2005 Lieuwen served as the inaugural head of the Department of Performance Studies at TAMU, where he is currently Professor Emeritus of Music.
Most of Lieuwen's music is published by Keiser Southern Music with recordings available on Albany, CRS, Crystal, Pro Arte/Fanfare, Métier, MSR Classics, Naxos, New World, and VMM. Peter Lieuwen lives with his wife Bonnee and their family of animals in South Central Texas.